Guest blog post by Beth Devonish
Imagine over 150+ women gathered together on Zoom during the 2020 Coronavirus global pandemic to share together in a day thinking about how best to do evangelism as a woman in today's age. What a wonderful picture of unity for the sake of the gospel.
I'm not someone who finds it easy to be the stereotypical woman that people would expect to attend a conference like this, but it was as much for me as it was for each and every other woman who attended the day conference. I was made to feel like I had found a space within the worldwide church in which I belonged as a female evangelist.
There were many things that struck me on the day.
Anna McCracken spoke twice. Her first session was on "Contending: what will it take to keep me contending for the gospel?" And it was at this point that I was mesmerised. She spoke about the need to conduct ourselves in a manner worthy of the gospel and to strive together in unity for the gospel to go out, connecting this seamlessly with culture. Words such as inclusivity and diversity, she said, "these are gospel words" and yet our culture holds them up highly. It is this openness that gives us the opportunity to go forth and hold out the word of life.
What rich truth.
What encouragement.
Afterwards we heard from Ellie Cook on "Connecting your faith with what you watch, read and play." She spoke to me of Dan Strange's subversive fulfillment lens: entering, exploring, exposing, evangelising and how we can use this framework to shape our evangelism, not just our talks. This was amazing to hear about and inspired me to want to experiment with using this framework as a better model for my evangelism.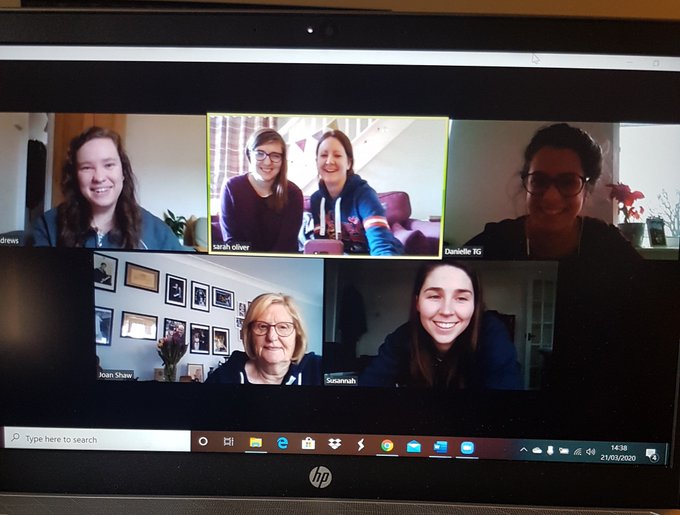 Then we heard from Emily Muwowo on "Crafting a gospel presentation." She spoke of the framework that all of us have in the way we see the world; we need to enter the framework, she said, how do our listeners see the world? We need to challenge the framework and show our listeners that any worldview without God at the centre is, essentially, incomplete. And then finally we need to complete the framework, showing that Jesus is always relevant.
We heard from several women about what God is doing through them in ministry around the world.
Finally we heard from Anna McCracken again on "Unashamed: overcoming fear with the Spirit's power". "We will be tempted to feel shame when we testify about Jesus." But the gospel is never a million miles away from any situation.
I am so thankful to have been able to attend Passion for Evangelism 2020!
Passion for Evangelism is a network of creative, public female evangelists that are seeking to grow in and practise the good news of Jesus Christ.
As well as being a massive extrovert, I enjoy Martial Arts, music and baths! Up until recently I was the Ministry Trainee for Student Ministry at Above Bar Church, and before that I completed various roles including much youth and children's work.