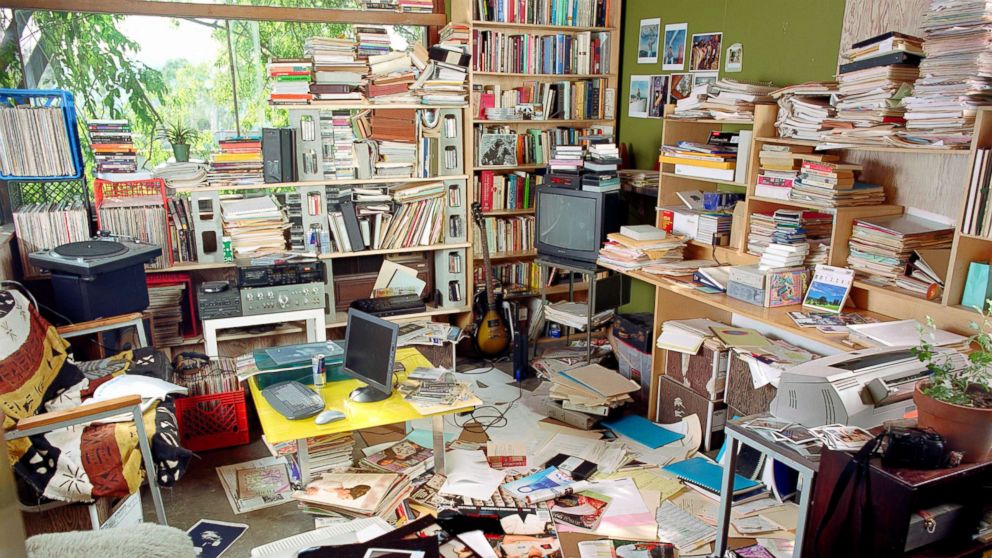 This guest blog is from Gwen Montgomery
Early in the days of Covid19 lockdown, like others, I had a lot of concerns, particularly as we are away from home on a sabbatical in Vancouver. The worst times for me were those days when things were changing fast, every three hours it seemed, as decisions to keep ski slopes open or ferries running or borders open with appropriate adjustments, moved swiftly to complete closure. Once I knew that our planned trips were cancelled and that we were unlikely to see many of the friends we hoped to visit over these months, my anxiety reduced and I arranged Zoom calls or phone conversations with some of them.
As things settled I thought about my business and how it might look in the months ahead and realised, once again, that there's never much point worrying about things as most of them never happen! Paradoxically, few of us EVER thought of worrying about a pandemic!

Tweet
I am a self-employed declutterer and organiser. I go into people's homes and help them get their stuff, and sometimes their life, in order. Whether it's because of illness, bereavement, arrival of children or something else, many clients find they are pushing through a thick mud and making no progress, so they call me in. I've heard a number of friends confess to this same problem during lockdown; plans are made and tasks listed but a lack of direction or motivation draws them back to checking more news bulletins or binge watching something mindless – after another visit to the fridge.
Some people have recognised this as an 'ideal time' to do some sorting out, but have admitted that in spite of ALL this time at home they have become 'stuck'. While you might expect that spending a lot of time at home would make us WANT to make it more homely, more orderly, more restful, it seems we are unable to make the changes. That untidy drawer is just too much to face, that stack of paper looks unconquerable. So maybe I just needed to be still.

Tweet
During the process of decluttering, I work with the client encouraging them to let things go. There are so many decisions and most things are tied up emotionally with memories of people or life experiences. Parting with sentimental items can be so difficult, we want to pass them on to a family member or someone else who will treasure them and give them a good home. Other things are treasured because they cost a lot of money, but they are no longer needed or liked and yet it seems too difficult to get rid of them.
An essential part of decluttering, therefore, is re-evaluating. I have found with all my clients that the choices they make will bring to the surface what they really value.
What do we place great value on? Can you imagine selling everything you have to buy something of immense value? One of the parables Jesus told was about the 'pearl of great price' – a beautiful thing beyond description. The merchant in the story sold all that he had (a massive decluttering!) so that he could have this great treasure.
In Matthew chapter 6, verse 19, Jesus is teaching his followers about storing up treasures. He reminds his listeners that things on earth decay or may be stolen by thieves. 'Lay up for yourselves treasures in heaven' where there is no decay or theft, 'for where your treasure is there your heart will be also."
What have we treasured? The many things cluttering our home? The numbers of 'likes' on our Instagram feed? The career that has come to a standstill, the car that sits idle outside the door, the two holidays each year? All have come to nothing. That is why we may be stressed, malfunctioning, lacking quality sleep. Most of all we may find that we are devoid of hope.

Tweet
A greater treasure can be ours: an everlasting life, an invitation offered by Jesus to all. A promise illustrated by the rainbow, signifying God's faithfulness and constant care; a hope that is not something fluffy or ethereal, but built on a sure faith.
'Are you tired? Worn out? Burned out on religion? Come to me. Get away with me and you'll recover your life. I'll show you how to take a real rest. Matthew 11, 28 The Message
Gwen Montgomery
Gwen lives in County Down, Northern Ireland with her husband Monty and cat Smokey, where their home overlooks the sea and provides refreshment between ministry trips with Monty who serves on the European IFES team.
With her business Sorted by Gwen she has decluttered and organised domestic clients since 2007 and spoken about clutter from a Christian perspective since 2013 to a variety of audiences. She is currently in Vancouver with Monty on sabbatical with some excellent hiking trails nearby while everything else is shut down. Her hobbies include hospitality, gardening, card making and paddling adventures in their Canadian canoe.