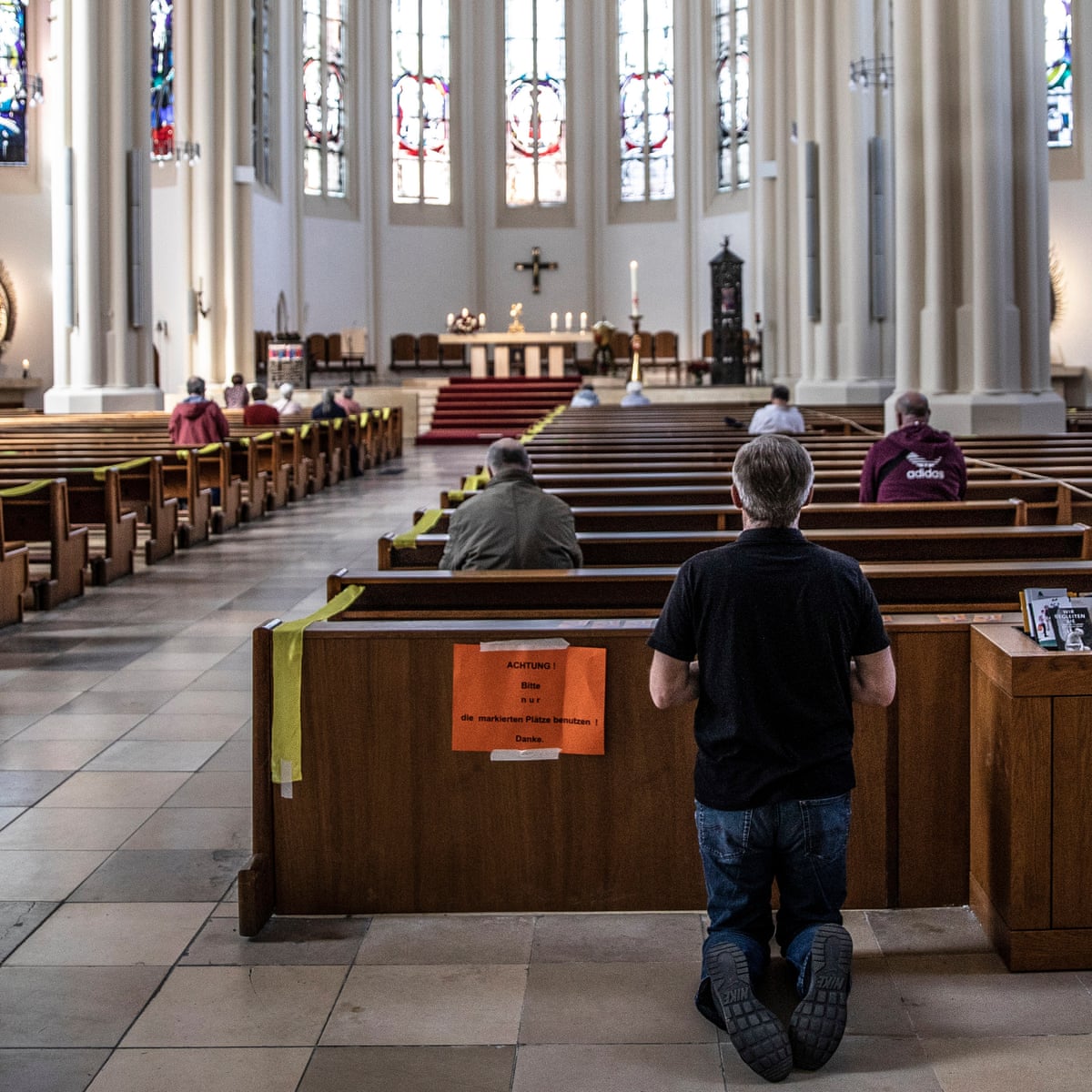 This Guest blog is from Jonty Allcock from The Globe Church
One of the biggest disappointments of online church has been the singing. I hear people say this all the time. We miss being able to sing together. We miss the wonderful encouragement it is to join with others and lift our voices in worship. And if we are honest music online just isn't the same.
But can I suggest that perhaps we are being a little defeatist and throwing in the towel too early. Here are three thoughts on singing when we can't gather physically:
1) We are commanded to sing
Psalm 33 starts like this:
Sing joyfully to the Lord, you righteous;
    it is fitting for the upright to praise him.
Praise the Lord with the harp;
    make music to him on the ten-stringed lyre.
Sing to him a new song;
    play skillfully, and shout for joy.
This is a command. Six times we are commanded to sing and make music. It is the definition of what it means to be righteous. It is the right thing to do. Joyfully, skilfully, loudly. This is what God commands from His people.
Singing is not something we do because we fee like it. It is a matter of obedience. We don't sing when it is convenient, or when the technology allows for it, or when we have 'enough' people to make singing feel good.
We sing because God is worthy. Always worthy. Psalm 33 goes on to explain that we sing because of who God is. His perfect character. We praise Him as Creator, Sovereign, the One who chose us as His inheritance, the One who delivers us from death through Jesus.
I sing as a matter of obedience to Him. God has not become less worthy of worship. He is not less glorious. God is unchanged and therefore the reason that we sing remains unchanged.
Of course we all like to sing in a big crowd. It is moving and powerful, it is uplifting and stirring. That is all good. But perhaps this current experience is exposing a worrying tendency. Could it be that we are only singing because of the great experience we get? We have become so used to the band and the production that we are losing sight of the One we are commanded to worship. When all of that is stripped away, we wonder, "What is the point of singing if I am just sitting on my own, or with my housemates?"
What a great question to be forced to ask. What is the point of singing on our own? We weren't really engaging with that in quite this way three months ago. But maybe the loss of the great worship 'experience' will drive us deeper into an understanding of worship. We sing as an act of obedience to the God who is infinitely worthy. Even (perhaps especially) when we can't gather physically.
But it is more than just obedience. We also begin to see that…
2) We need to sing
As the battle rages – we need to sing more not less. Singing is not just for peacetime, it is for battle too.

Tweet
If you look back at Psalm 33 you discover that towards the end you read these words:  
We wait in hope for the Lord; He is our help and shield. (v20)
You only need a help and shield when you are in trouble. When danger is all around. It is there, in the eye of the storm, that you sing louder.
We need to wake up and realise that we are not living in a neutral world that is all peaceful and calm. It is a world that is hostile to God. It is a battle ground. There is an enemy who would love us to sing a different song.

Tweet
All around us there are lullabies that are calling to us, being sung incessantly until we finally succumb.
Like the lullabies we sing to children, if you stop and think about the words then it is pretty shocking (wind blowing, boughs breaking, cradles falling etc). But that is not the point. No, the lullaby is sung until the baby gives up and finally falls asleep.
All around us the world is singing its lullabies. The words are terrifying if you really stop and think – but that isn't the point. Everyone is singing it, the tune is relaxing. Follow your heart, pursue your dreams, you can be anything, do whatever you want. Be free. This is the dominant theme tune of our culture.
And this is why we must sing the song that God has given us. He has given us a new song to sing. A better song, a truer song, a more beautiful song. 

Tweet
If we don't sing the new song, we won't sing no song, we will sing another song.
So let's not give up on singing at the very moment when we most need it. Let's engage in battle with a sing on our lips and in our hearts. Just as Jehoshaphat sent the musicians into battle at the head of the army 'to sing to the LORD' (2 Chronicles 20) may that same battle cry echo from our mouths in these days:
Give thanks to the LORD
For His love endures forever.
But maybe we might think, but how do we do this in these days of social distancing? We need to be clear that we are commanded to sing, we need to sing and thirdly,
3) We are able to sing
I was challenged to start off down this road when I read in Acts 16 of Paul and Silas in prison in Philippi. Here is what we read (and this won't surprise you by now!)
About midnight, Paul and Silas were praying and singing hymns to God, and the other prisoners were listening to them. Acts 16:25
We may be in lock down – but we are not locked up. There was only two of them and they were singing their hearts out to the Lord. No band, no crowd, no smoke machine. Just their voices. This is the sort of singing that I think we should be going all out for in these days.
Simple, raw, heartfelt worship.
You may not have a great voice – you may not be musical – but you can still sing. You may feel self conscious, that is ok. Everyone feels a bit weird when learning to do something in a new way. Push through the weird to the joy. Seriously. When you are watching an online service sing. Stand up. Raise you hands. Kneel down. Whatever helps you focus on what you are doing. Get some words on your phone. Use a YouTube video. Whatever helps you. But find a way to sing.
And when you don't want to sing or when you can't be bothered, then here is a practical suggestion.
Be honest with God. 'I don't want to worship you today.'
Say sorry to God. 'I am sorry I don't want to worship. You are so worthy. My heart is so cold. Please forgive me.
Ask for the Spirit's help. Holy Spirit please help me now. Warm my cold heart. Prepare me for battle.
Then start to sing. open your mouth and however feebly, or weakly, start to sing. Sing because God commands it. Sing because you need it. Sing because He is always worthy. And maybe you will find the volume increasing.
Jonty Allcock
I love Jesus because he first loved me. When I was far away from him, he gave his life to save me. That is a staggering fact that humbles me and at the same time lifts up my head.
My journey began in Southampton. I grew up in a home that was (not perfect but) full of Jesus. I left home to study Chemistry at Oxford and was confronted with a challenging question: Had I been brainwashed, or did I really believe this? It was a struggle. I found university very hard. But as I looked closely into the Bible, I came to the deep conviction that it is true. My experience of living the Christian life has shown me that struggling and growing seem to go hand in hand.
On leaving university, I married Linda, and together we moved to Enfield in North London. For the next seven years, I was involved in and trained in local church ministry. I was then involved in planting a new church in Enfield where I was the pastor for seven years.
I have now moved into Central London (with Linda and my three boys) to continue the journey of faith here. I am far from perfect, but Jesus is a patient and wonderful king. It is my great honour to serve him at The Globe Church.