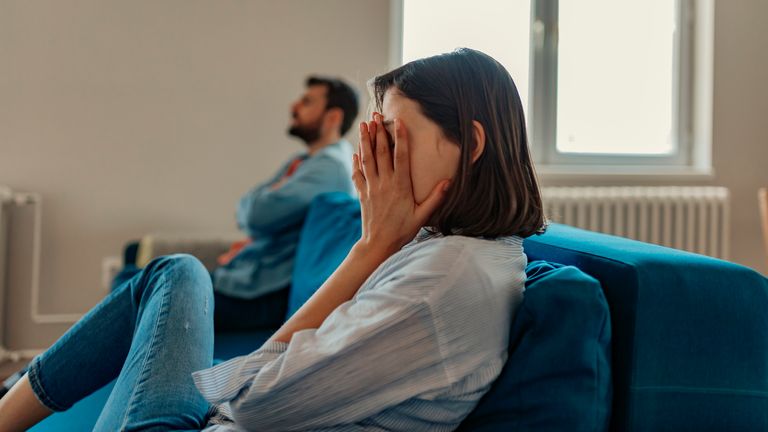 This guest post is by Paul Allcock
As we approach our golden wedding in a few months time you could be tempted to think that we have learned everything there is to know about one another. Di and I continue to enjoy and thank God for the adventure of married life and for His faithfulness to us but this unexpected phase in our lives has again presented us with challenges. Like every other couple we are frequently reminded that there is a long way to go in building the perfect relationship.
One of the features of 'life in lockdown' for many of us who are married is that we have spent much more time together and have had far, far fewer interactions with people face to face than normal – our spheres of social engagement have been narrowed down to those in our own homes. I wonder if, for you, this has been a wonderful opportunity to grow and develop in the intimacy of your marriage or a significant challenge to survive the ongoing sameness of one day after another without becoming disillusioned and dispirited. Perhaps you have experienced both things and found it hard to work out why.
Our conviction, as Christians, is that the primary focus of our marriage is to honour God and to seek to reflect His love to the world around us. Normally we think of this to a large extent in terms of how our marriage models God's love to those around us but being locked down has challenged us to reflect on how our marriage can honour God when no one else sees it! In fact of course, just as with our individual lives, what matters to God is not what our marriage looks like from the outside but what is truly going on in our hearts.
In this strange period we have found that one day can feel very different to another – even when every day is pretty similar in structure and content. We seem to feel more tired when we haven't really done as much as usual, we go from being chilled and relaxed, to grumpy and critical with one another in a very short space of time. What lessons is God wanting us to learn within our marriages in these days?
As the weeks roll past what can help us to keep our marriages fresh and joy-filled? What might it mean for us to cherish one another well so that we flourish rather than just survive? The danger of having more time together is that we become careless with each other, that life becomes stale and boring. Here are a few practical suggestions which it could be worth exploring:
Plan to set aside specific times as Marriage time/date nights – do something special, dress up for each other, enjoy a nice meal – or whatever you both enjoy
Be realistic in your expectations of what you will achieve each day – and celebrate small successes
Check in regularly with your partner about how they are feeling
Surprise your spouse with words of love, acts of kindness, unexpected gifts – especially thinking about their preferred love language
Be quick to ask for and to offer forgiveness when you hurt one another
Give each other enough space
Pray together
Make use of online resources and don't be embarrassed to ask for help
There are many different resources, we have tried out and looked at several – here are a few we recommend.
The Marriage course with Nicky and Cilla Lee is available here
Care for the Family have put together four sessions 'The Marriage sessions' found on their website
Globe Church, London offers three sessions based on the book of Philippians with the title Marriage  Matters – find it here
Locally,  here in Southampton, Family Trust is a great organisation offering support in marriage and family life, their website gives details of resources, contact agencies for those seeking help and a range of other services.
Paul Allcock
Paul is married to Di, they have three sons, two daughters-in-law, and six grandchildren. Paul spent the first two thirds of his working life in education – mainly teaching science, and then he was asked to join the staff of Above Bar Church where he worked for the last third – working as one of the ministers, overseeing pastoral care and home groups. After retiring in 2013 he and Di moved to work with AIM in Uganda for two years since returning to the UK they have been very involved in the marriage ministry at ABC and Paul was the director of Formation School for three years until last summer.