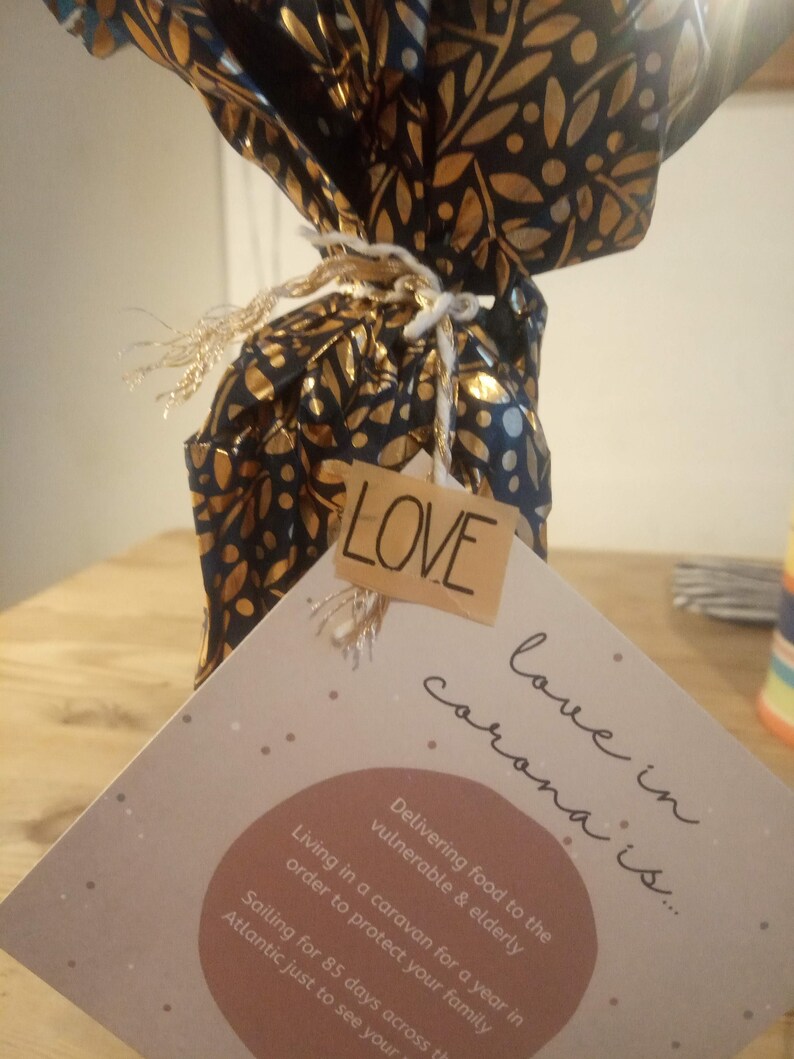 This a short story that raises curiosity about Jesus. It is on an attractive square, pulp postcard and could be given with a gospel and some home baked treats! This is a gift to be given with love to a friend.
Details
105mm x 105mm
• Eco-friendly messaging on 380mic paper
• Uncoated textured finish, for a rustic feel
Full story
Delivering food to the vulnerable & elderly
Living in a caravan for a year in order to protect your family
Sailing for 85 days across the Atlantic just to see your mum
These extraordinary stories show love, sacrifice & kindness in desperate times like ours.
Yet perhaps you think: these are other people's stories – there's no-one who would do that for me
We all need to know that we are loved because our humanity is founded on a love story. Jesus was someone who left the comfort of his home & father, he travelled from heaven to earth, lived a life of suffering and died a lonely death.
He did this to communicate a simple message to each and every one of us: "Since the beginning of time, I have set my heart upon you, because…"
YOU ARE LOVED