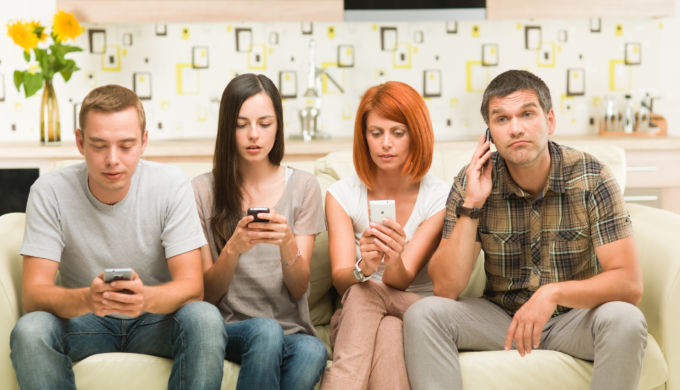 This guest blog post comes Bekah Wilson
Lockdown has been extended for three more weeks. That is at least three more weeks of empty church buildings, online services and isolated congregations. In this time of uncertainty, anxiety and alarm, my mind spends a lot of its time preoccupied. I think of figures, the weekly shop, my family – I am almost constantly distracted, and I know I am not alone. I am not 100% present when I turn up to church on a Sunday – I am trying to drown out that need to process everything going on around me. As the potential novelty of online church wears off, how do we, as online church leaders or hosts, ensure that congregations are still engaging?
I am by no means an expert on this matter. I do however, have some experience with engaging potentially pre-occupied individuals. I am a secondary school maths teacher. I love my job – I find joy in the challenge of motivating and teaching maths to a room of 30 young people, most of whom are thinking about the trending Tik-Tok video, their upcoming language exam or simply whether they can get their favourite pasta from the school's 'Pasta King'.
eight practical tips that I have learnt from others on how to deepen the level of audience engagement…

Tweet
I want to share eight practical tips that I have learnt from others on how to deepen the level of audience engagement. The difference is my students do not always want to be in my maths class, but we do usually want to turn up to church. It's just that it's a challenge, now more than ever, to stay focused. Christ is compelling. He offers hope in this dark time. He is good, and kind, and exciting. That good news should be our sole motive behind being as engaging as we can be on Zoom. These are not a one size-fits all, but I hope they can be useful in this unique time.
Participation is key – we engage with what we participate in. How could you add interaction to the service? You could try using a visual prompt such as a photo, a question to think about, a thought to write in the chat, Zoom's poll function or three questions to discuss in small groups in a breakout room. There are lots of ways to engage the audience, you can try what works for your church – participation online is crucial.
Think length – Research[1] shows that video engagement drops off dramatically after 2 minutes, and then again at 12. Think carefully about the length of your service, and your sections. You will need to break it into 2 or 12 minutes chunks. This feels uncomfortable – many churches are used to sermons being half an hour or longer. What do you really want the audience to hear? Could you break it up into sections? Think creatively.
Language – the joy of church on the sofa is that many people who have not been to church for a while, if ever, are tuning in. Resist the use of christian jargon, or explain what it means. For example, don't be afraid to use the word 'sin', but explain what it means each and every week.
Maintain eye contact – this study[2] showed that during video calls, eye contact greatly increased the likelihood of the participants retaining what was said. The same goes for church – where should you look on your computer to ensure maximum eye contact with your audience? Your screen? Camera? You may want to video yourself and see. Ensure if you are using notes that they do not cause you to look down too often, or too dramatically.
Challenge your ideas of 'non-verbal' communication – When I teach, I do a lot of my teaching with my hands – but learnt quickly that on camera this is potentially distracting. If you see me with my hands flapping around, this will be magnified on your screen. This means I have to do those non-verbal cues in another way – focus on your facial features. Smile often.
Practise what you preach – practise, practise, practise. My husband and I host online church. He likes scripting what he's going to say, I hate that. It's about preference. Whatever the case, you must practise. If you're not scripting, write down key points and practise them. If you are scripting, practise so it doesn't seem wooden.
Analyse your setting – in the classroom, the golden rule is to have an uncluttered wall around your whiteboard. The more clutter, the more chance for the students to get distracted on things around you. Think about your video setting – try and make your background as clean as possible. It may help to stand, rather than sit. Light from in front of you will help make a cleaner picture.
Laugh your way out of it – sometimes, things go wrong and that's okay. You are human, and it is important that you can laugh at that. We are doing our best in a never before seen church setting and that is all we can do.
Most importantly, Jesus is there with you while you do this. Look to him constantly. We cannot do this in our own strength. I wish you all the best, but be kind to yourself – it will not be perfect, and that's okay. The service is not in a building, but it is still church. "For where two or three gather in my name, there am I with them" – even online.
---
[1] https://wistia.com/learn/marketing/optimal-video-length
[2] https://www.ncbi.nlm.nih.gov/pubmed/16081035
Bekah Wilson
Bekah Wilson. Married to Rich. Loves family. Secondary school maths teacher. Rabbit enthusiast. Fantasy Football addict. Attends and loves Lighthouse International Church in Southampton. Proudest achievement to date was convincing 20 of her friends to dress up as chickens and go to Nando's on her hen do. Would be lost without Jesus.